Welcome to G.A.M. Convention in Naples, Utah Sunday, February 25 2018 @ 03:06 AM MST
The Kickstarter Page for G.A.M. is Live!
Tuesday, March 10 2015 @ 08:04 AM MDT
Contributed by: Nz17
Views: 1,962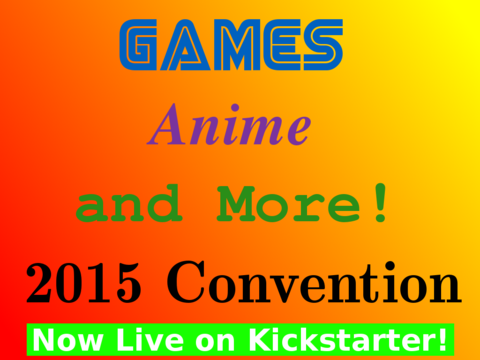 Boys and girls, ladies and gentlemen, and otaku of all ages - our Kickstarter project is now live! Please visit there for all the details about our crowd-funding campaign, and pledge for your favorite level of support. All we need to do is raise $400 to get our convention going! Please spread the word to all your friends and family and anyone else whom you think would be interested. And remember to post about G.A.M. on Facebook, Twitter, and Google+! Thank you very much.